Custom Search
Business-to-Business eMarketplaces
GLOBAL PARTNERS (click a continent to go to the banner page)

KATTINTSON A KÉPEN LÉVŐ FÖLDRÉSZ, A VÁLTÁSHOZ!
Venezuelan Industry Directory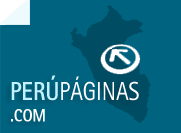 A leading B2B Portal in Peru providing peruvian products manufacturers search engine, trade opportunities, business opportunities, business directory, and other services.
B2B marketplace designed to help companies find business partners from all over the world. Search among trade leads, post your trade offers and send targeted trade leads. Reply trade offers and even bid on your trade leads and company for top positions within this exciting B2B marketplace.